Friday, May 6, 2011
We have reopened with some great new designs, and more to come soon!From several custom designed requests, we've taken the popular half inch disc and rectangle and combined them into a single design. Available with multiple discs with or without birthstones. Click on the picture to view the entire category!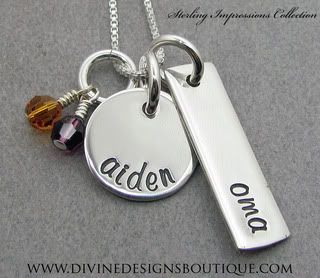 Posted by

Divine Designs Boutique
at 11:04 AM

Monday, May 2, 2011
All Mother's Day and other orders placed thru 4/20 have now been completed and shipped.
Our sites will remain closed until Friday, May 6th. Thank you!
Posted by

Divine Designs Boutique
at 4:24 PM